Marigolds are wonderful flowers to include in your garden! They repel bugs, are easy to grow, are drought tolerant, and bloom continually over a long season. It is September now and my marigolds are about done blooming for the year. Read on to learn how easy it is to save marigold seeds for beautiful blooms year after year.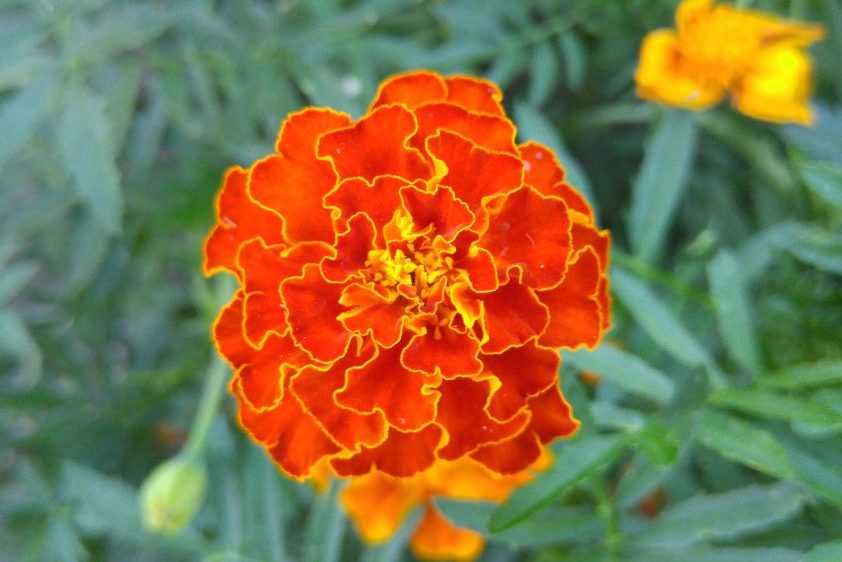 When to Harvest Marigold Seeds
Marigold seeds are ready to harvest as soon as the seed heads are fully dry, and this can happen as early as August. However, I usually wait until September or October to collect my seeds because a larger number of seed heads will have formed. Try to harvest the seed heads before the heavy fall rains arrive because wet seeds will not last as long.
How to Harvest Marigold Seeds
Collect the dry seed heads from your marigold plants and put them on a work surface. Be sure to look deep in the plant because some may be hiding among the leaves. Remove the dried petals and then carefully pull the seeds out of the seed head and place them in a small bowl. The bottom of the seeds should be hard and black. Discard any seeds that are soft or light colored because these are not fully mature and they will not germinate properly.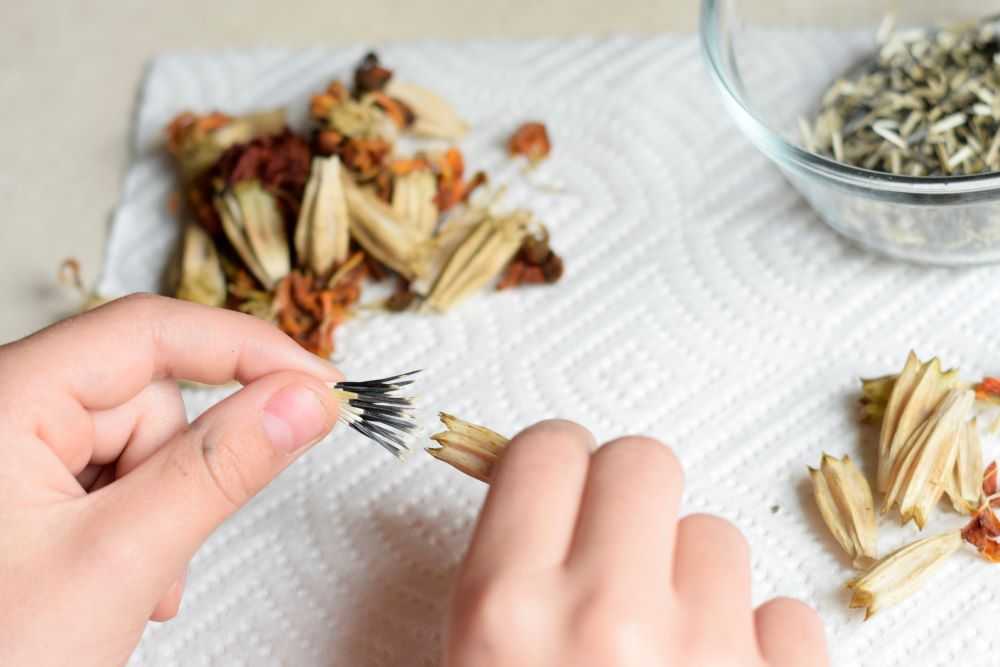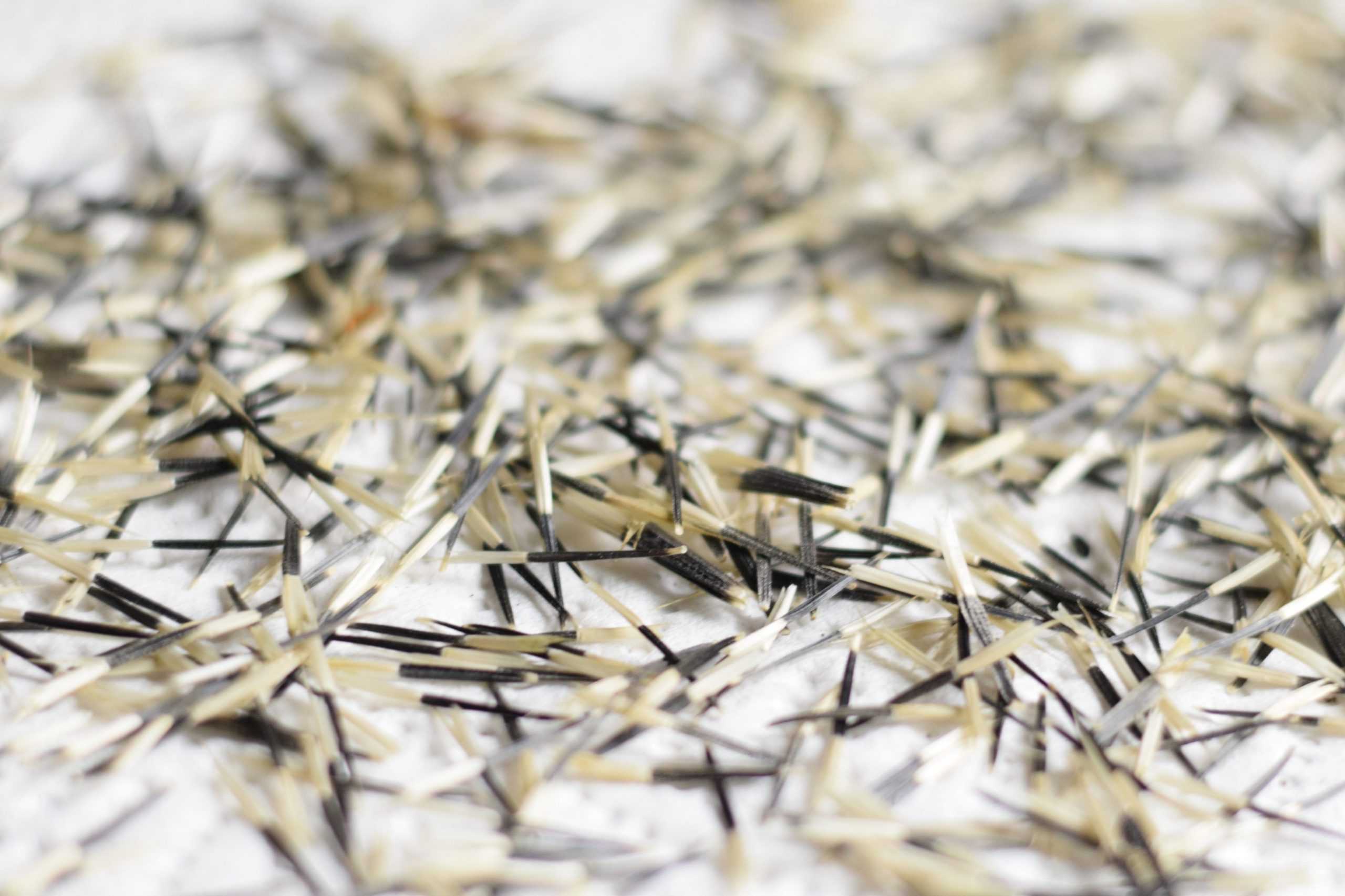 After you have collected all of your seeds spread them out on a paper towel and let them sit there for a few days so they can dry. After they have dried completely they will be ready for storage.
Seed Storage Tips
There is one thing that will ruin your marigold seeds and that is mold caused by too much moisture. I learned this the hard way a few years ago when I stored my seeds in a plastic zip-top bag when they were not fully dry. In the spring my seeds were a black moldy mess and completely ruined. It was so disappointing!
Now I recommend storing your seeds in a brown paper lunch bag after they are done drying on the paper towels. Since the paper bag can breathe, moisture can escape and the seeds will last longer. Fold the top of the bag down and seal it with a piece of tape. Store the seeds in a cool, dark, dry place until you are ready to plant them in the spring.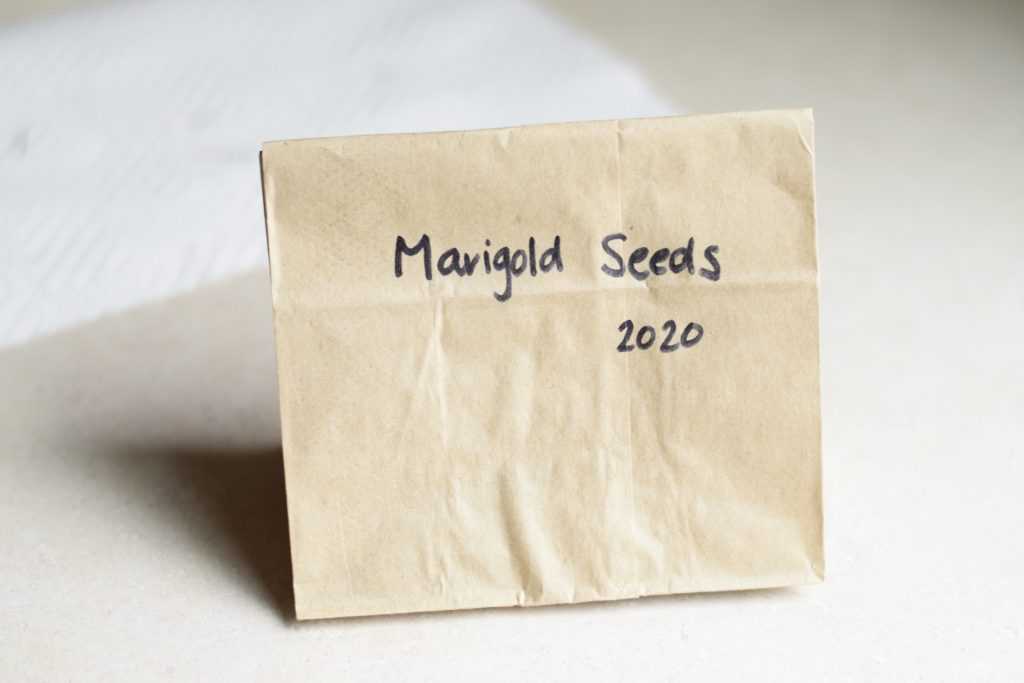 When to Plant Your Seeds
Marigolds are very easy to grow from seed. Plant them in mid-spring around March or April. In my experience, marigolds planted from seed are much more vigorous than those planted from transplants. If your marigolds last year were a hybrid variety, the plants that grow this year may or may not look exactly like the parent plants. Either way, they will add a bright and sunny pop of color to your garden!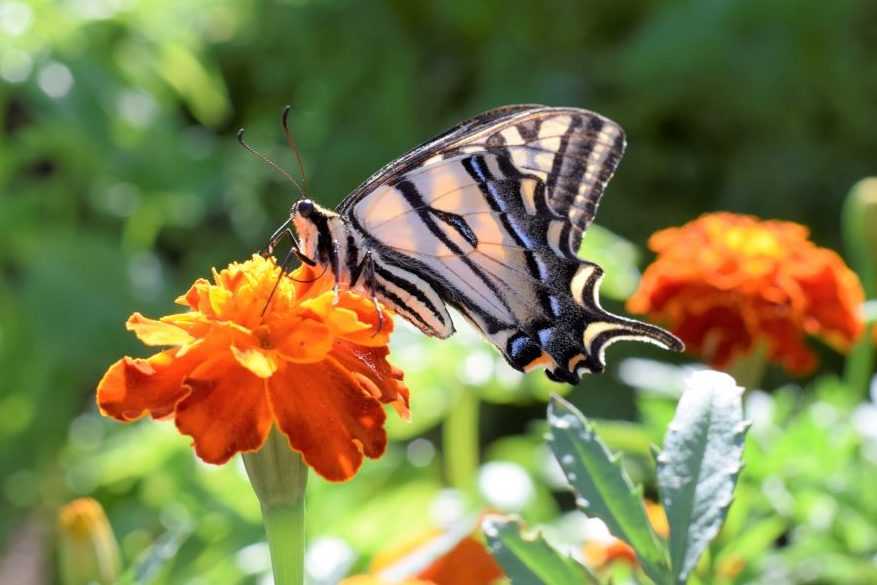 Hope you get to enjoy these beautiful flowers in your garden again next year. Happy Gardening!
---
Be sure to pin for later!