December is here already! It is definitely starting to feel like winter and the weather has been changing a lot this past month. We have had lots of rain and on clear days the temperature routinely gets down to freezing at night. Despite this, I am still working in the garden on the few sunny days we have. Here is what has been going on in the garden this month:
Getting the Garden Ready for Winter
The main thing I have been working on is putting the garden "to bed" for the winter. I covered the garden with a thick layer of leaves from our trees and covered it with a tarp. The tarp helps to hold the leaves in place so they do not blow away. Also, it prevents soil erosion and leeching of nutrients from the heavy rains. The worms will be very happy and hopefully by spring most of the leaves will start to break down into the soil.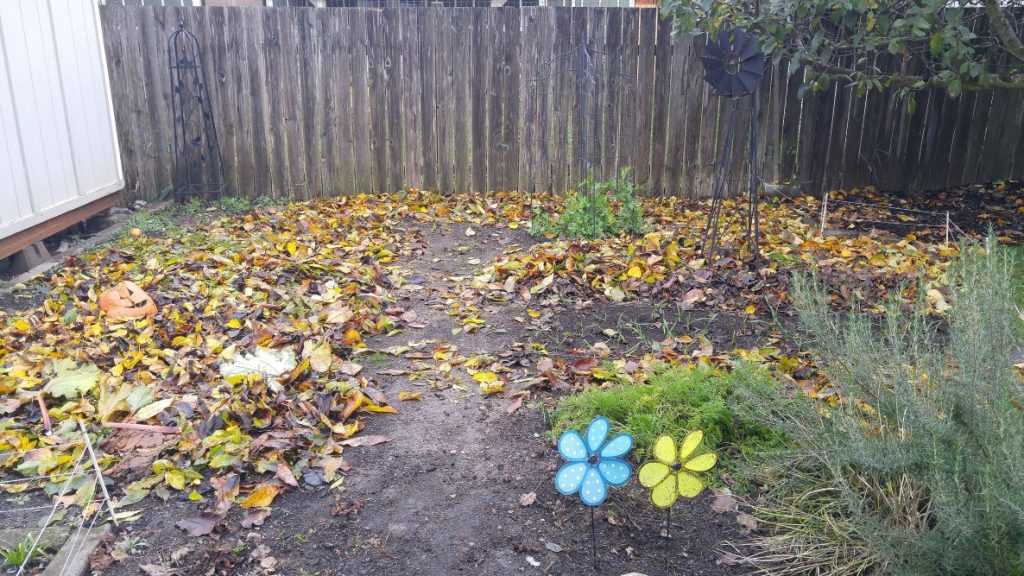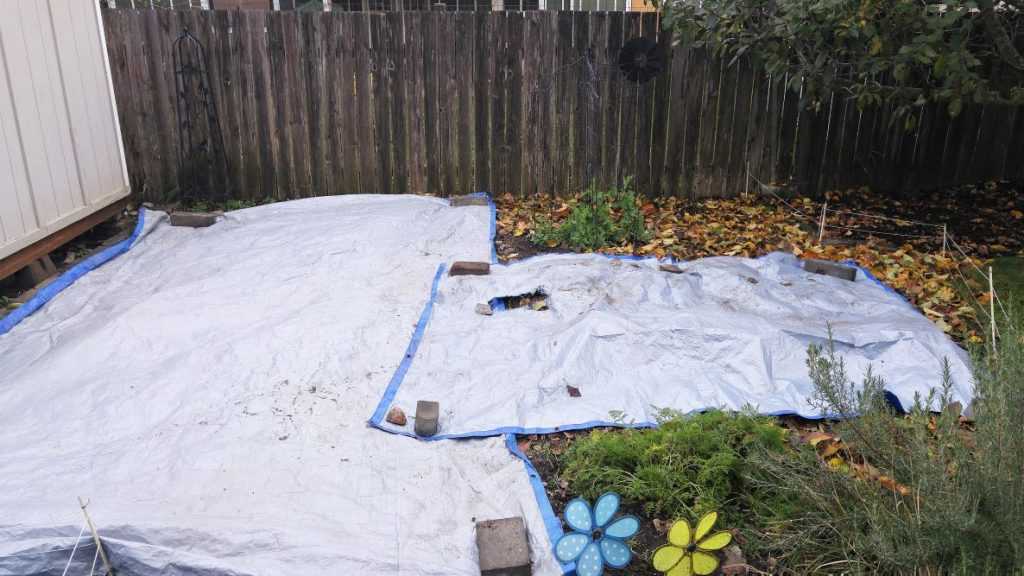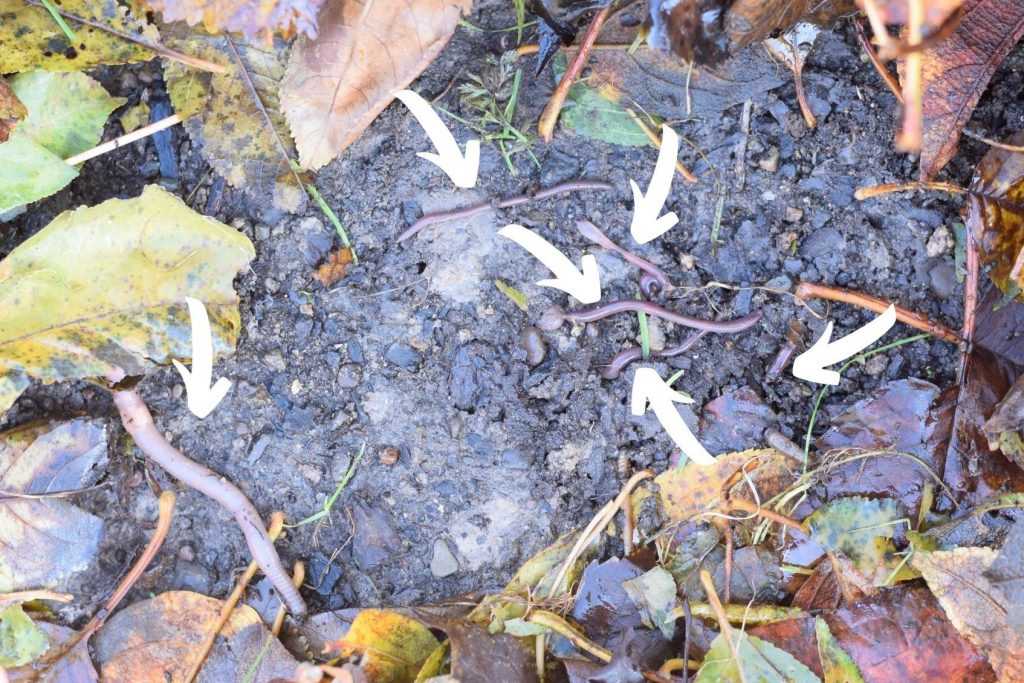 Garlic
I planted our garlic at the beginning of October. We had some very nice weather and it grew about four inches tall by November. Since the weather is colder now it has slowed its growth. I mulched around the garlic shoots with leaves. Since I covered much of my garden with a tarp over the winter, I put some overturned buckets and a crate over my garlic so the tarp (and heavy rainwater) would not be sitting directly on the plants. I will uncover them in the early spring when temperature warm and growth begins.
Related Post: How to Plant Garlic in the Fall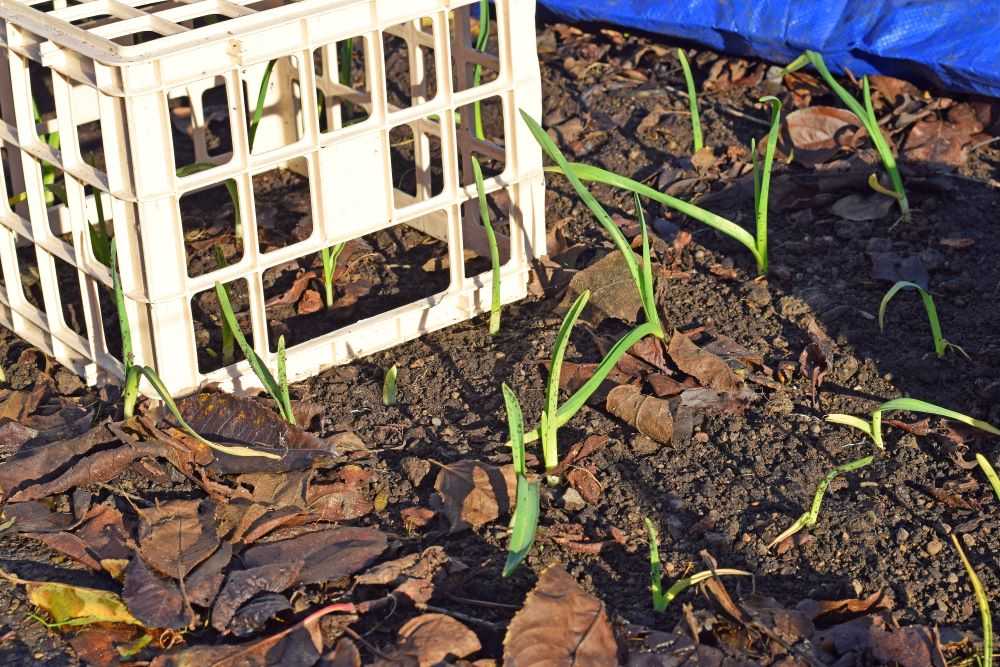 Peas
My peas are still doing great! They are about 12-18 tall now and very healthy. Yesterday we had temperatures in the high 20's and a hard frost. The peas looked fine as soon as the frost melted later in the day. Although peas should be hardy down to about 20 degrees, I will cover them with a blanket if the temperatures get down to the mid-20's or below because I do not want to chance any damage. I am looking forward to earlier peas in the spring!
Related post: How to Overwinter Peas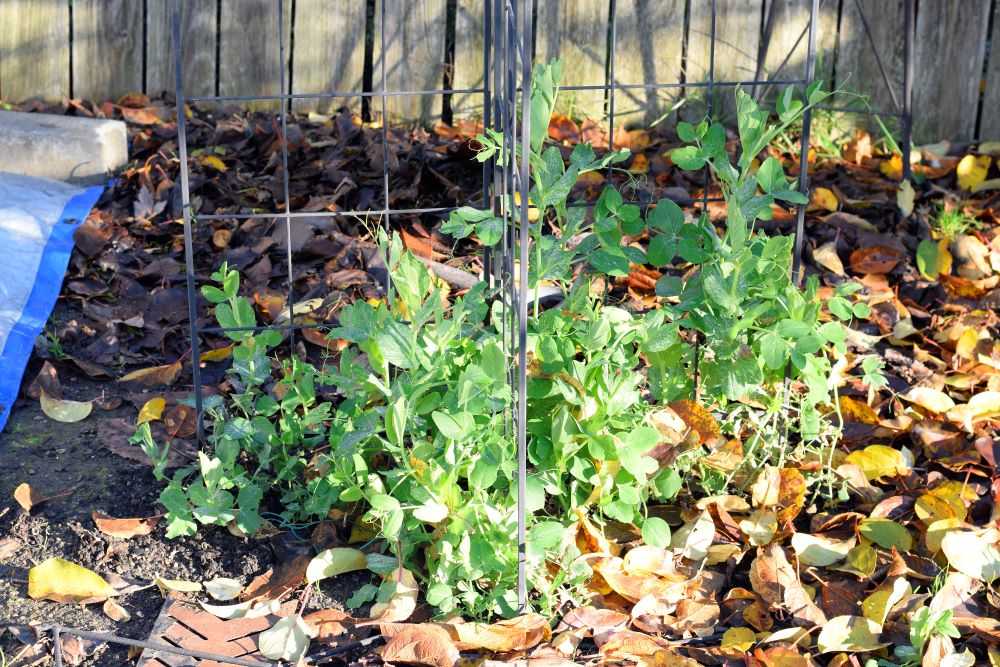 Carrots
Our carrots are one of the few crops still in the ground. We have just a few carrots left this season, which is a real treat. Storing them in the ground has kept them crisp and crunchy. It is nice knowing that I can go outside and dig some fresh carrots whenever I need them!
Blackberries
My blackberries have gone dormant for the winter and have lost some of their leaves. We had some strong winds that blew the canes off of their trellis so I had to go outside and carefully wrap the canes back around the wires.
Several weeks ago I decided to start a few new blackberry plants, so I allowed them to root both in a pot and in a new area in my planting bed. You can read more about propagating blackberries here.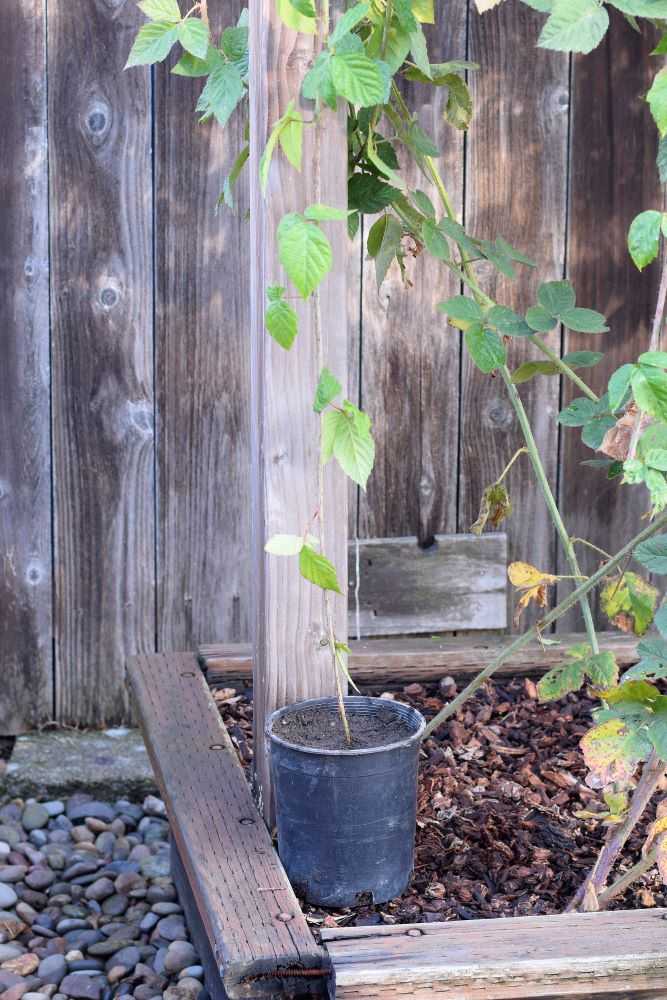 Raspberries
Our raspberries have stopped growing for the year and they have lost most of their leaves. I planted them a year and a half ago as an experiment and they took off and did much better than expected! I do not have a permanent trellis for them yet (one of my projects for next year!) so I put them in tomato cages to keep the canes off of the ground. That seems to do the job, although they do not look too pretty. I pruned away some of the excess shoots as I was putting them in the tomato cages so the plants are not overcrowded. The raspberries look very healthy and I am looking forward to a large harvest next summer!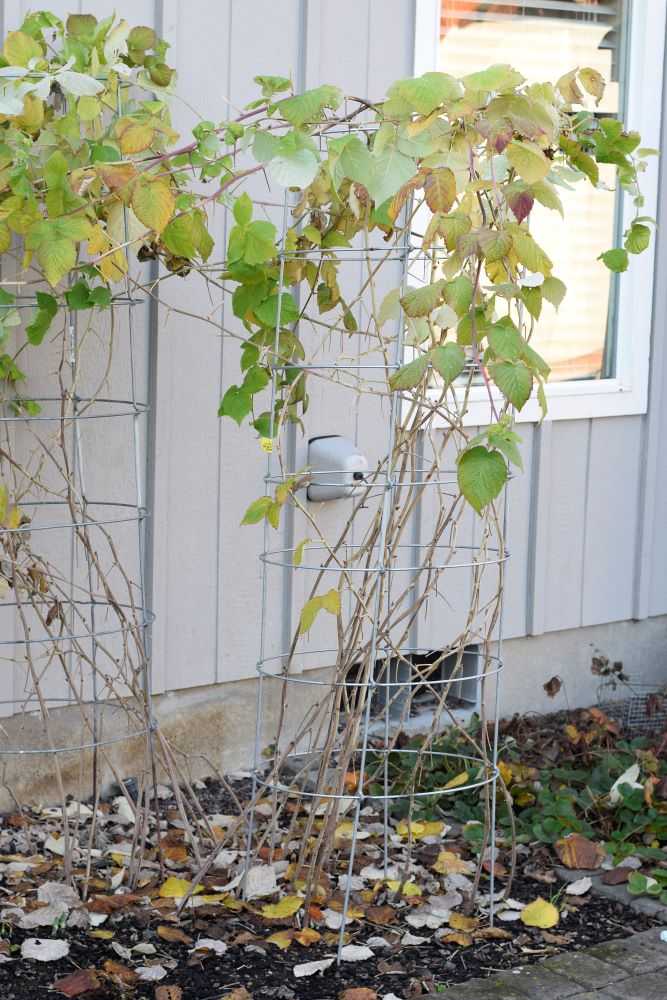 Final Thoughts
It has been a slower month around here and nice to finish up some last gardening chores for the year. Have you been doing anything in your garden this December? Let me know in the comments below!
As always, Happy Gardening!