The first time I tried garlic roasted green beans was when we went to a friend's house for dinner. The beans were the star of the meal for me. Prior to this I had had canned green beans, or maybe steamed green beans, and I never knew green beans could taste this good! These beans totally rocked my world and now my kids even like them too! Read on to learn how to make them yourself at home.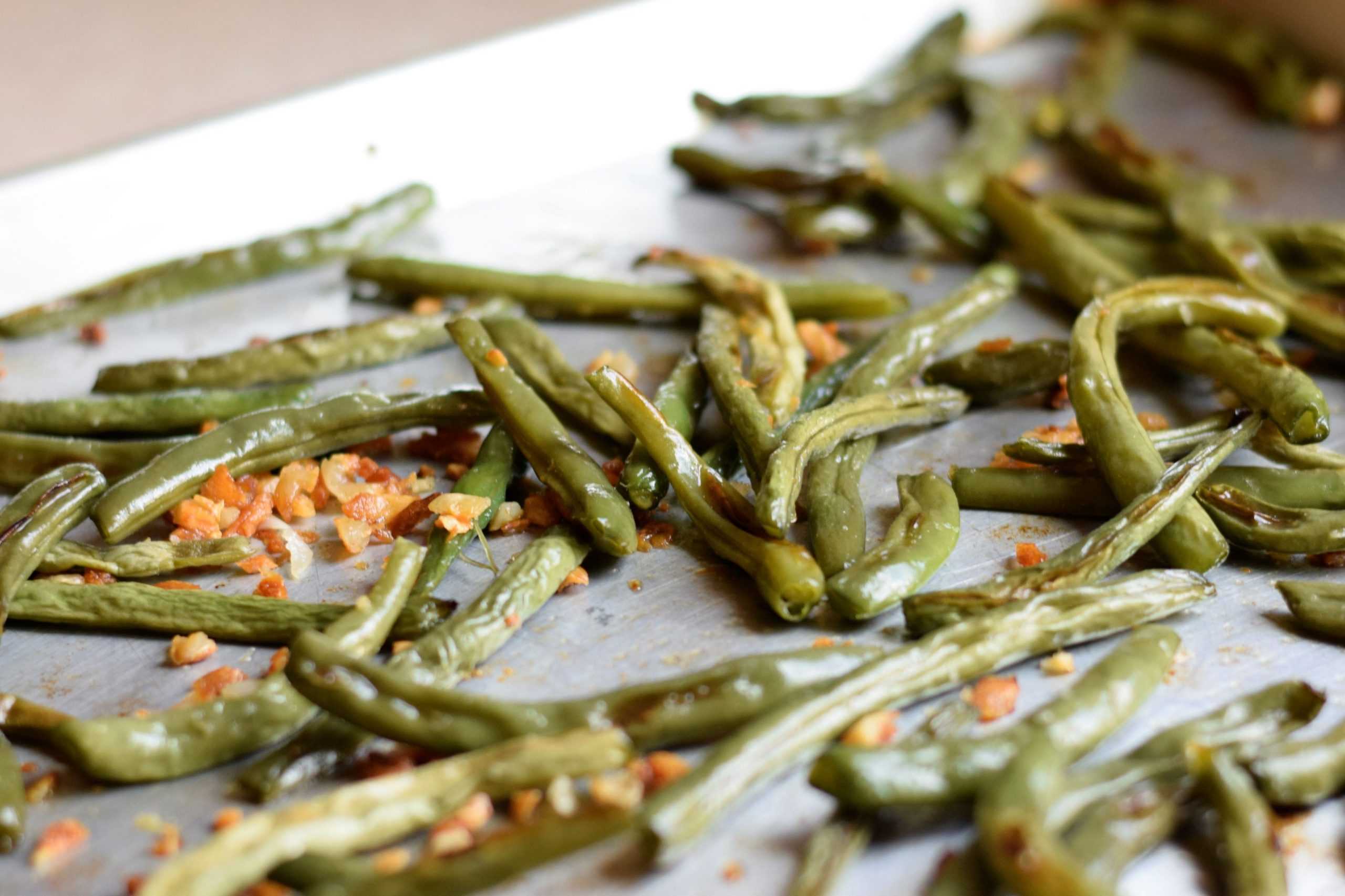 Assemble the Ingredients
These green beans are super simple to make. All you need four ingredients and you are in business: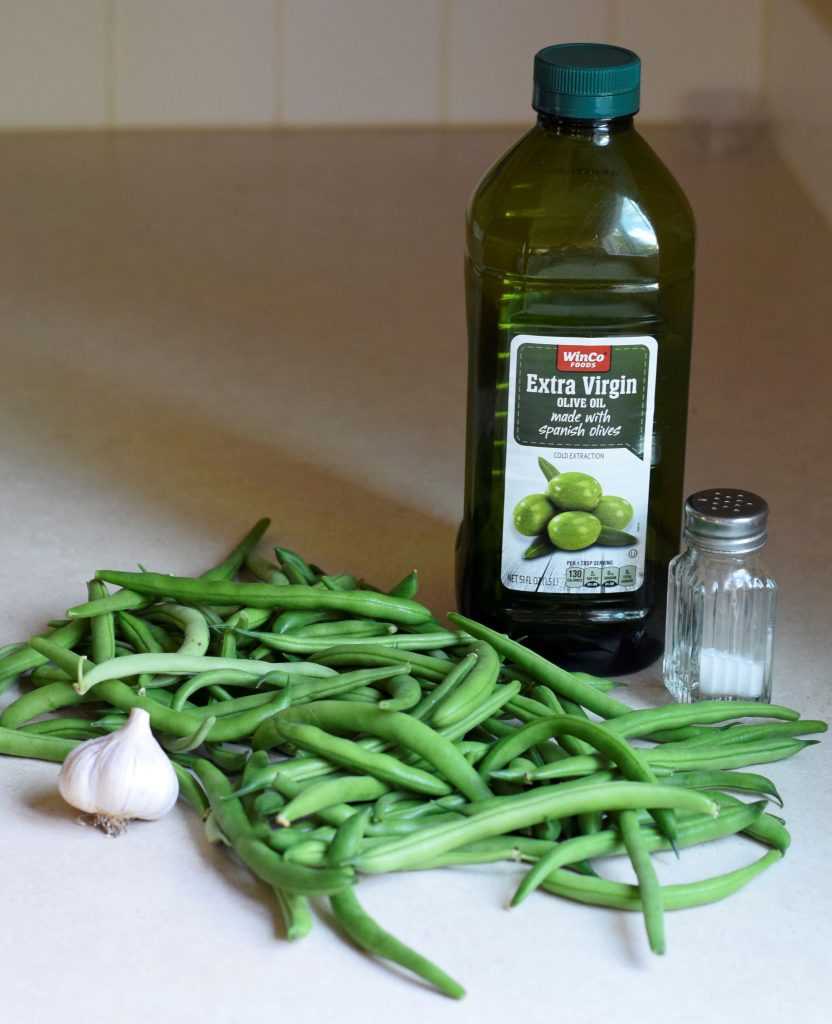 Green beans – You need green beans, obviously. Fresh is the only way to go here because frozen beans will have too much moisture in them. This is a great way to use up extra green beans from your garden!
Garlic – Garlic gives the beans so much flavor! I use fresh garlic from our garden when I can. We always fight over who gets the caramelized pieces of garlic that are stuck to the bottom of the pan. If you don't have fresh garlic then garlic powder may also be used.
Oil – I use olive oil, but any cooking oil will do.
Salt – I use plain old table salt, but use whatever you like.
Prep the Beans
First thing's first, you need to wash the beans and snap them. I spread the beans out on a clean kitchen towel to help them dry. "Snapping beans" simply means that you break the ends off. You can leave the tail end on if you wish, but I usually break them off because they can get a little crispy and maybe burn in the oven. If you don't want to break the ends off you may also cut them off using a knife. Snapping beans is a perfect job for kids by the way!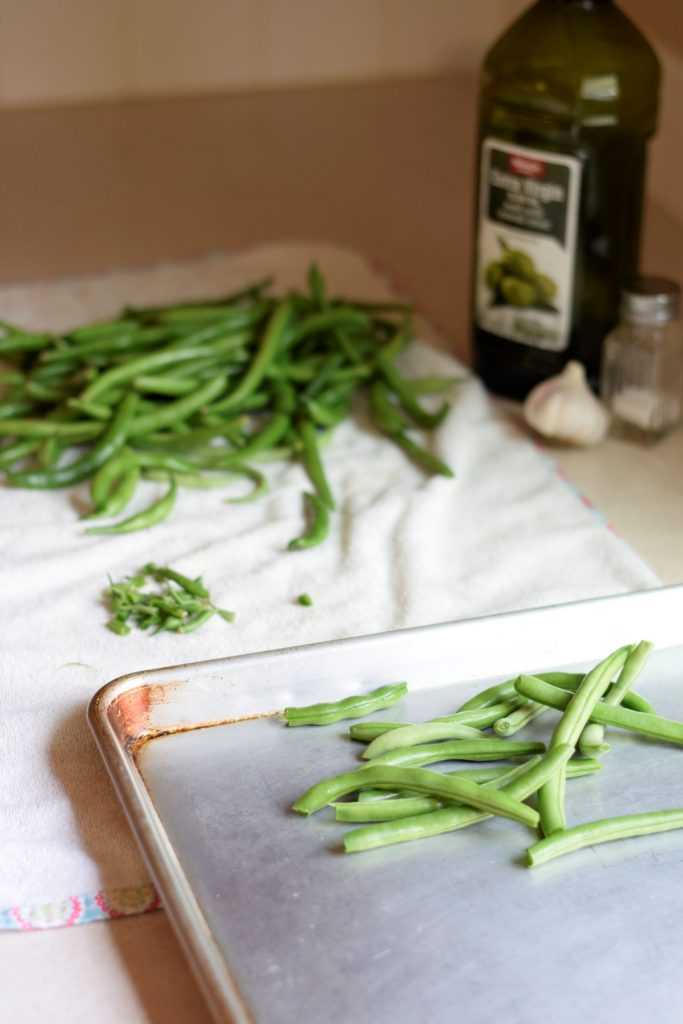 While the kids are busy snapping the beans you can chop the garlic. To chop the garlic take a big flat knife, put it sideways on the garlic and smash it down with the heel of your hand. The garlic will be crushed and it will be easier to pick off the skins. Use as much or as little garlic as you like. Sometimes we use a whole head we like garlic so much. You may leave the garlic in larger pieces or cut it small. It is all up to you.
After the beans are ready to go, make sure they are mostly dry and spread them out on a large baking sheet. Sprinkle the garlic over the top and drizzle with the olive oil. Sprinkle with salt to taste. Toss everything together with your hands and then shake the pan to even the beans out into a single layer. You want the beans to touch each other as little as possible or they will steam rather than roast. They are now ready to go in the oven!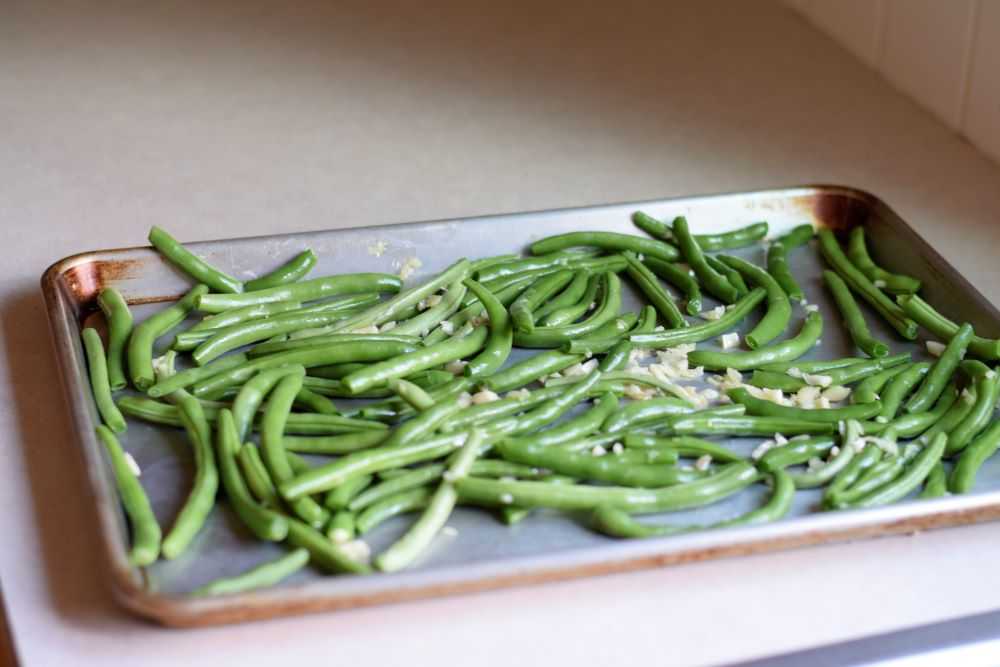 Cook the Beans
Cook the beans at 425 degrees for about 20-25 minutes. I usually put them on the bottom rack to help them brown. Stir them about halfway through the cooking time and watch them carefully so they do not burn. You want the beans to be tender, slightly shriveled, and lightly browned.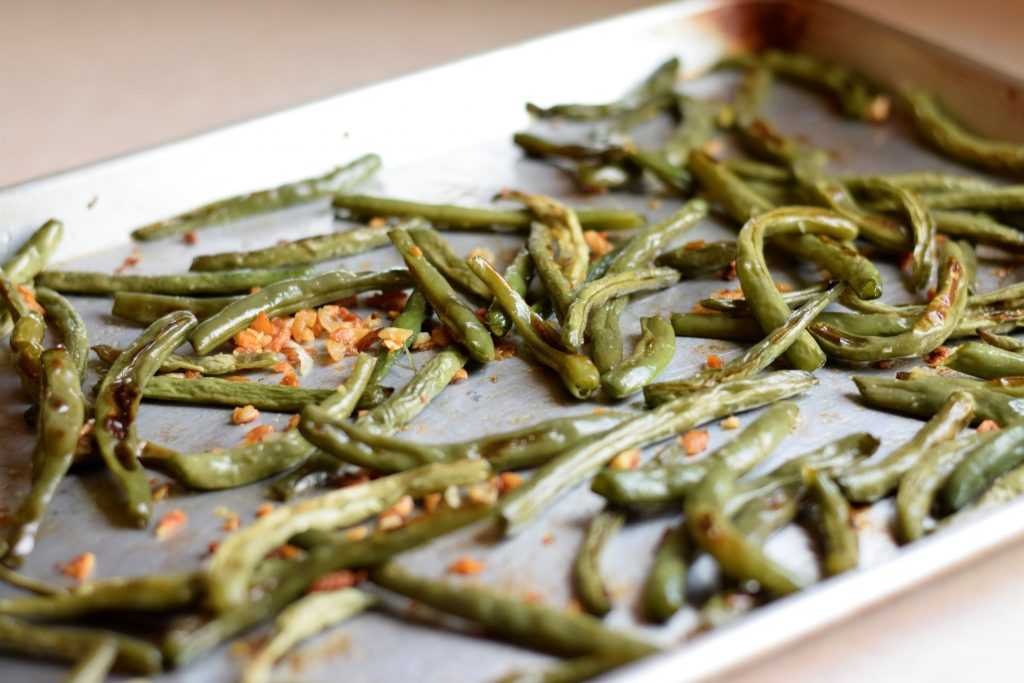 Serve
Serve these beans hot out of the oven. They go well with just about anything. Be prepared to fight over the yummy crunchy garlic stuck to the bottom of the pan. You may never go back to canned green beans ever again 🙂
I hope you get to try these green beans soon!  Let me know how it went in the comments below. Happy Cooking!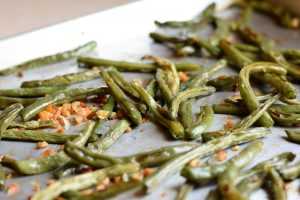 Garlic Roasted Green Beans
This is the perfect way to enjoy green beans fresh from the garden. They are simple to prepare and taste delicious!
Ingredients
1

lb

fresh green beans

4-5

cloves

garlic

,

finely chopped

1

tbsp

olive oil

salt

,

to taste
Instructions
Preheat the oven to 425°.

Wash the green beans and snap off the ends. Pat them dry and place the beans on a large baking sheet.

Drizzle with olive oil and sprinkle with garlic. Season with salt to taste. Use your hands to thoroughly mix all ingredients.

Even the beans out into a single layer. Bake at 425° for 10 minutes.

Stir the beans and return them to the oven. Bake for 10-15 minutes longer, or until the beans are tender, slightly shriveled, and lightly browned. Watch them carefully so they do not burn.
Notes
If you do not have fresh garlic you may substitute garlic powder.  Use 1/4 teaspoon or to taste.
---
Be sure to pin for later!