It is hard to believe it is already October! The weather is changing and cooler weather is here. We had a challenging gardening month because wildfires stretched across Oregon and the thick smoke hid the September sun for weeks. Despite this, it has been a very busy month in the garden! Here is what we've been up to:
Apples
Our apple trees are doing great! I love having a 5-way grafted tree because apples ripen over a much longer season. While our gravenstein apples are ready in July, our other types are ready now. A few weeks ago I picked a 33 pound box of apples. And there are still plenty more on the tree!
What have we been doing with all these apples? Most of them have been eaten fresh. We also made some apple crisp, which is my absolute favorite fall dessert! You can check out the recipe here.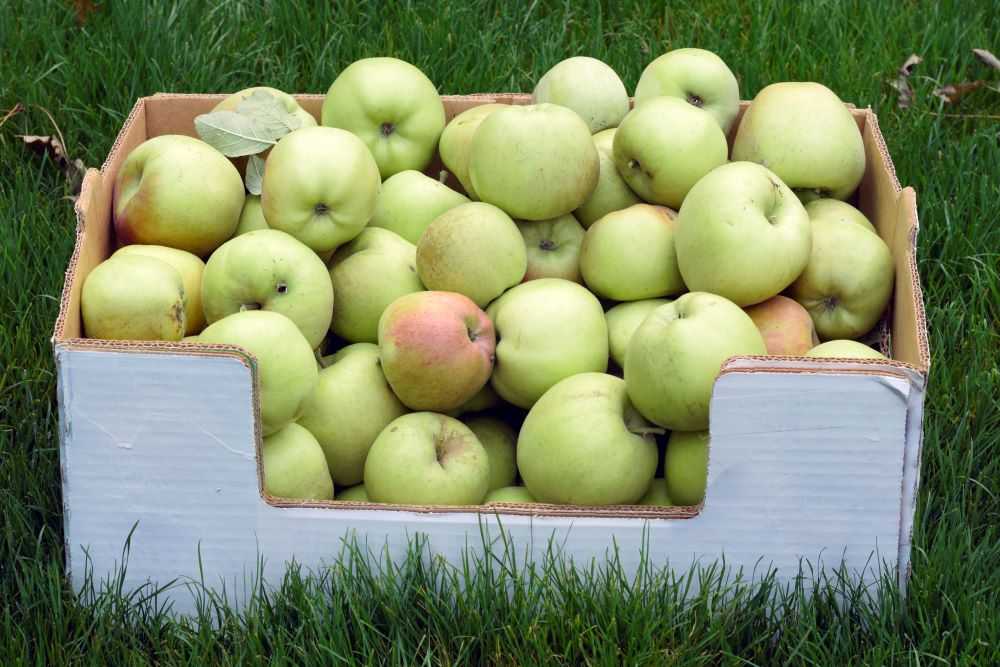 Beans
I cannot remember bean plants ever being as productive as ours have been this year. The variety I planted was Hickok from Territorial Seed. After setting a large crop in July, we got a second large crop a month later. In mid September we still had flowers and small beans on our plants!
I finally had to pull the bean plants after the weather started getting cooler at night. We have been enjoying lots of garlic roasted green beans! Yum!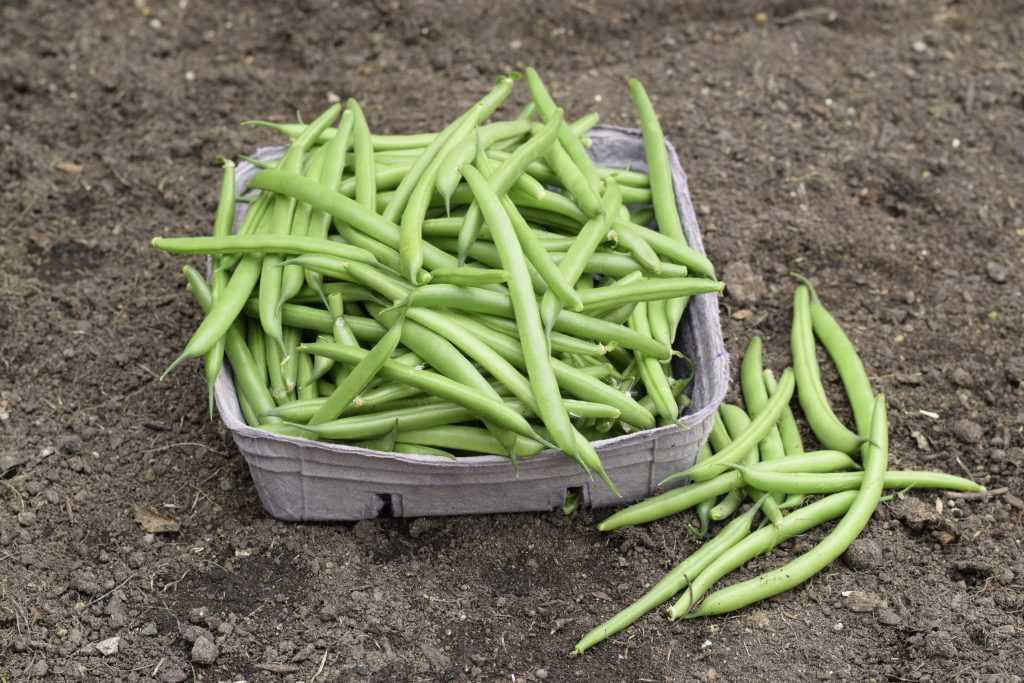 Beets
I did not plant many beets this year. After our radishes were done in June I poked a few seeds in here and there. I was surprised that they got as big as they did! I will have to plant more next year.
Blackberries
The canes for our marion berries are growing long! I wound them around the trellis so they were not dragging on the ground. This also prevents them from sprouting new plants. The blackberries seem healthy and strong so think we will have a pretty good harvest next year!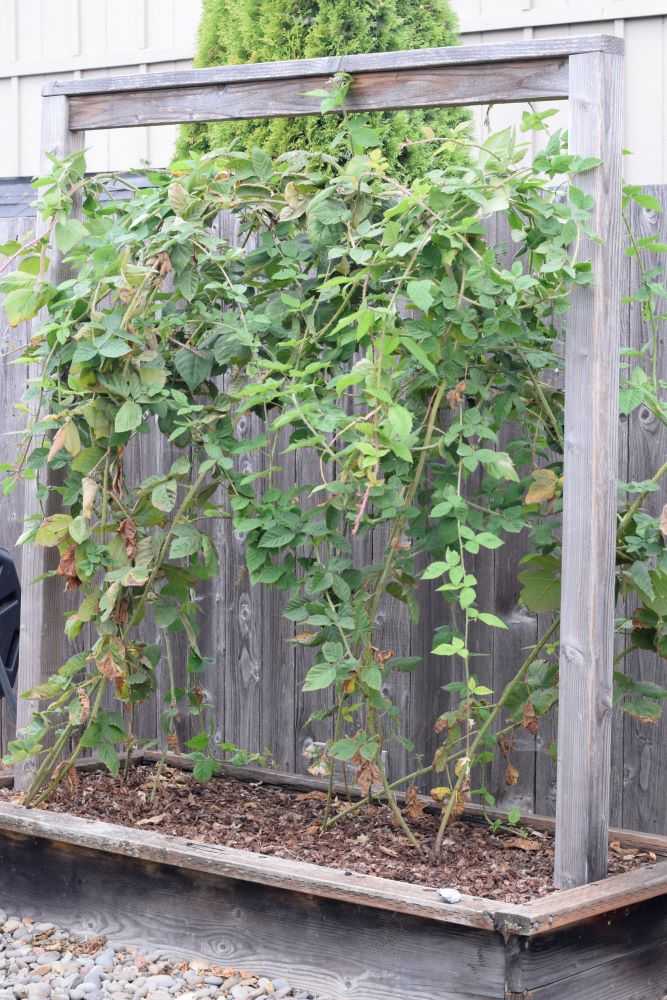 Marigold Flowers
I finally took our marigolds out last week. I saved the seeds and you can read more about that here. Marigolds produce SO MANY SEEDS and I will have plenty to plant next year!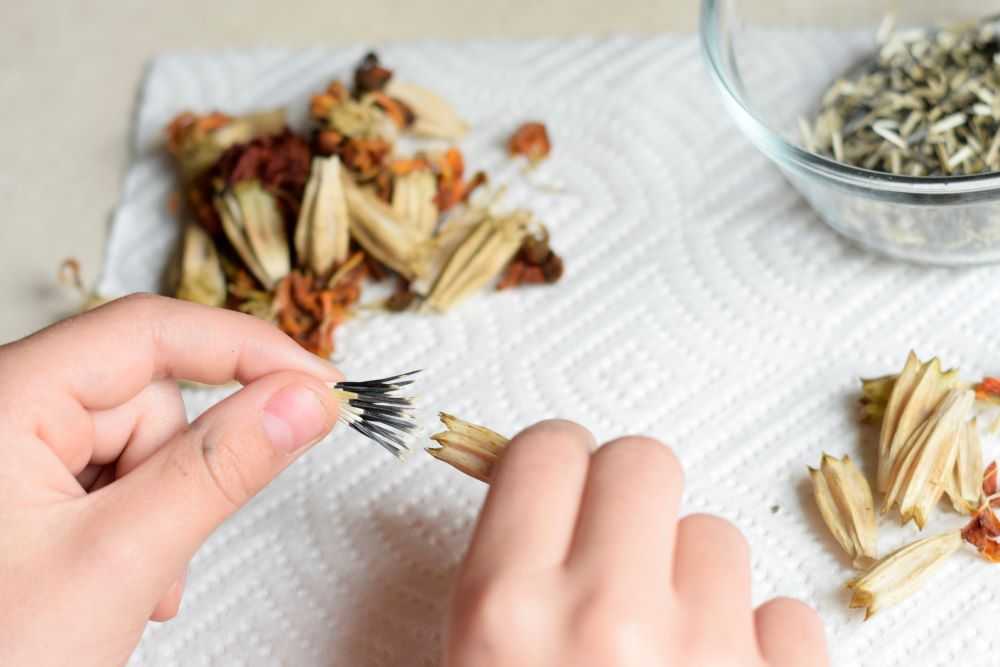 Peas
I planted peas a few weeks ago and the seedlings are about 4 inches tall now. I usually start my peas in the fall and overwinter them for a bigger and earlier crop. You can learn more about overwintering pea plants here.
Related post: Why Garden Planning Starts in September
Sweet Peas
Shortly after I planted my peas, I also planted my sweet pea flowers. After I saw "volunteer" sweet peas coming up already I knew the seeds would sprout easily. I planted a row along the bottom of my trellis so they can get established before winter comes. I am looking forward to early flowers in the spring!
Related post: How to Save Sweet Pea Seeds
Popcorn
Each year we grow something we have never tried before, and the kids chose popcorn to grow this year! We planted the popcorn after the weather warmed in June. However I did not realize that popcorn takes 110-120 days to mature, which is significantly longer than regular sweet corn. It FINALLY got ripe and the end of September.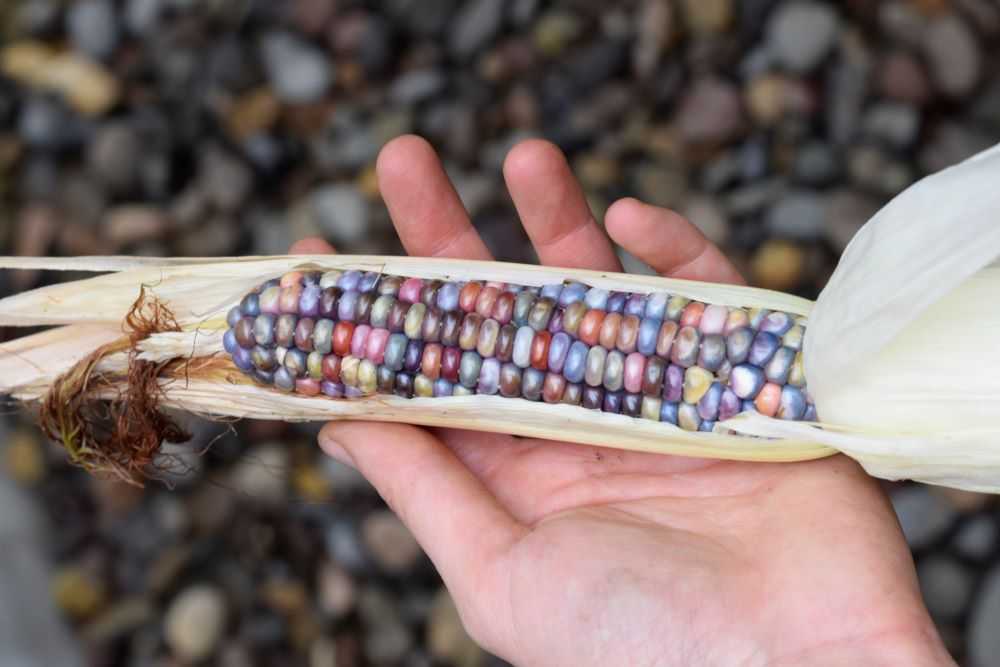 Ideally we would have let the popcorn dry in the garden but we had to pick it and bring it indoors since the weather has been so wet. The ears were so beautiful! We pulled the husks back and displayed some of the prettiest ears around the house.
We peeled the rest of the corn and put it in a box in the garage to dry out. We put one ear in the food dehydrator to speed up the process. It was very difficult to get the moisture content just right but finally we got it to pop! So fun!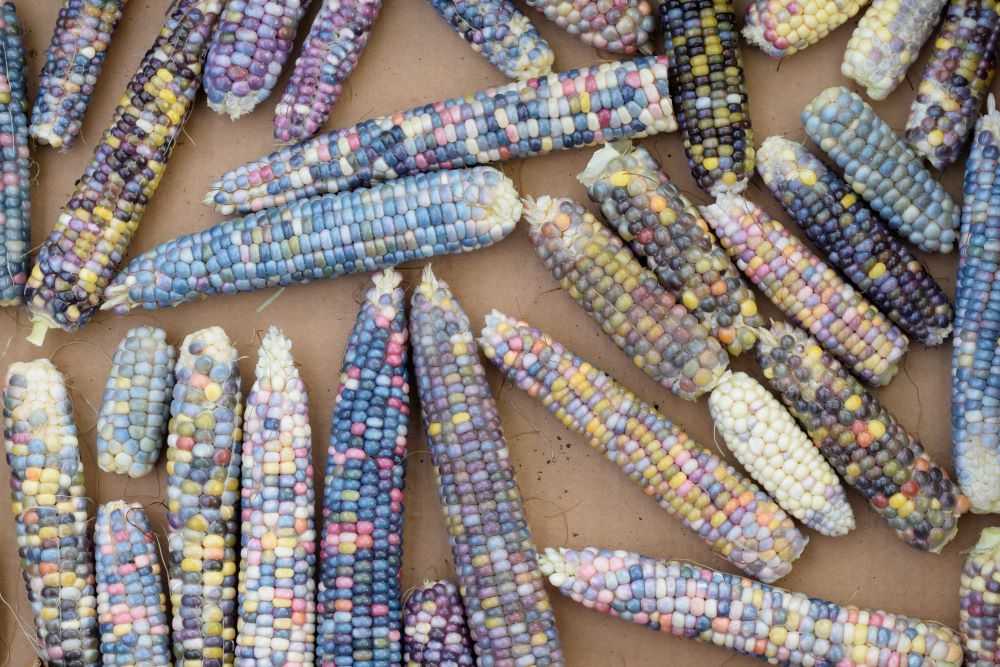 Pumpkins
We finally picked our pumpkins for the year! One weighed in at 15 pounds and the other was 25 pounds. We did not get as many pumpkins as we do some years. This may be because they were planted in a little more shade. The kids are already looking forward later in the month when they will get to carve them!
Sunflowers
I had to take some of my sunflowers out of the front yard so I made these cute DIY sunflower bird feeders. The birds found them right away and the seeds are almost gone already. It has been a lot of fun to watch the birds out our back window!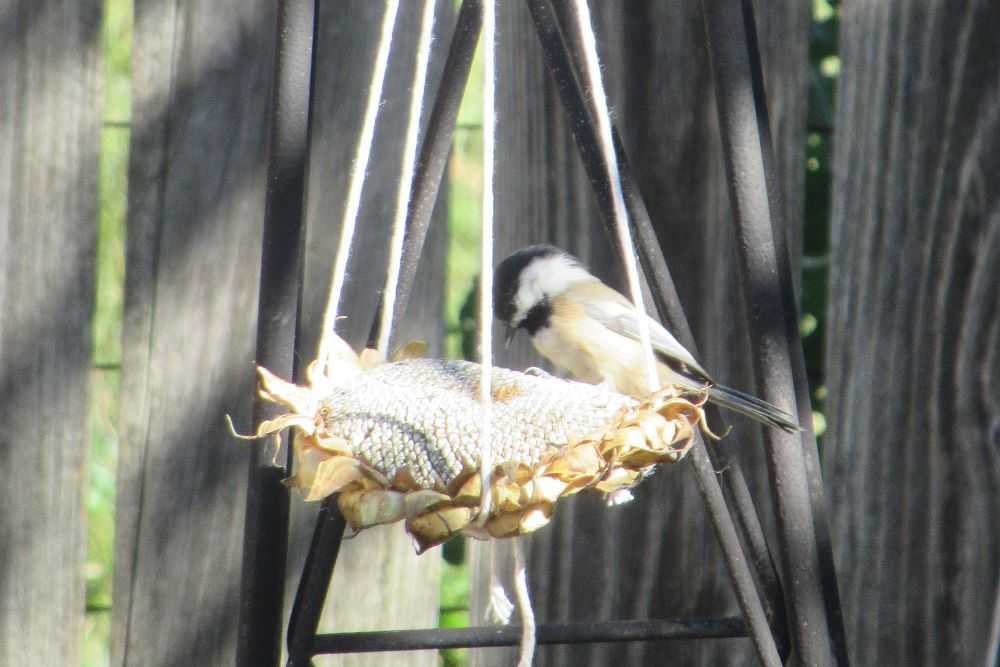 Tomatoes
I took out my tomato plants a few weeks ago. The weather has been getting cooler and the tomatoes started ripening much slower. Before I pulled my plants I picked off all of the green fruit to ripen inside. You can read more about ripening green tomatoes here.
Only nine months to go until fresh tomatoes again next year! I am already thinking of what varieties I want to plant 🙂
Related: Cherry Tomato Taste Test
Final Thoughts
It has been a busy month around here but a lot of fun to harvest everything. What have you been up to in your garden? Let me know in the comments below!
Hope you are able to enjoy this beautiful fall weather! Happy Gardening!